News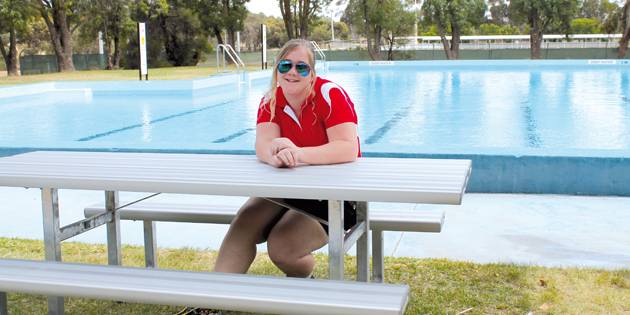 Rainbow's New Pool Tables
The Rainbow Pool has taken delivery of three new poolside tables thanks to the State Governments Community Facilities Program and extra funding from the Hindmarsh Shire.
At present the pool has six lifeguards ready for the holiday season. The opening hours will be 2pm until 7pm daily with a special Family Fun night planned for New Years Eve. There will be music, pool games and a BBQ to top it all off.
The pool is staying open late, so take the kids along and enjoy the evening.
News items courtesy of the Rainbow Jeparit Argus.
Article posted: Wednesday, December 18, 2013.
Latest News
With mud, rain and windy conditions, there were thrills and spills galore at the first Rainbow Desert Enduro which was...
We have known for years that Rainbow is an Oasis between the Big and Little Deserts but between now and...