News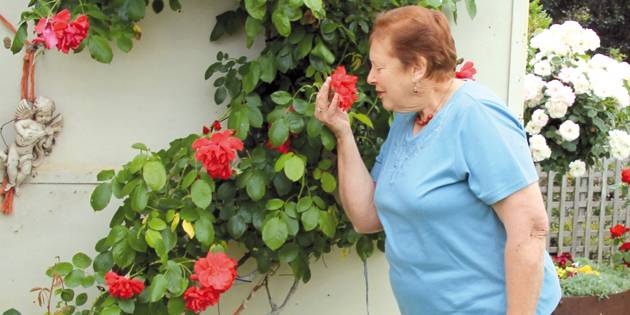 Open Garden Delight
Last Sunday an Open Garden was held at Des and Vi Smith's property. Vi's garden was looking great, especially the many varieties of roses. The many people who came to view the garden could only marvel at all the hard work that has gone into this garden over the last fifty years.
Approximately 80 people came through the gates, with about 25% of people coming from places such as Beulah, Warracknabeal, Nhill, Minyip and Murtoa.
"We raised over $600 from the gate takings and the raffle we ran, which is a great achievement. All that money now goes back into the Rainbow community fund and to the Cancer Council of Victoria," Des said.
"People seemed to come from everywhere. I had people ringing me for directions as they criss-crossed the district. After seeing the garden, everyone wanted to know if we would open it again next year," Des said. "We're not sure if we'll do it again next year; we'll have to see."
News items courtesy of the Rainbow Jeparit Argus.
Article posted: Wednesday, December 18, 2013.